2017.06.16
Thank you for visiting.
Original prints are on sale. Please write via CONTACT or see SHOP page.
The Slow Flow of Time, Underwater
June 1st (Fri.)〜June 23rd (Sat.), 2012

Around 30 prints of monochrome photos taken underwater and printed by myself. The selection would be mostly from the photos taken in Okinawa, showing the landscapes and the slow flow of time, underwater. This is the 4th of her Underwater series, following "In the Underwater Wonder-land" (2000), "In the Underwater Un-real World" (2004), "The Great Flow of Time, Underwater" (2009).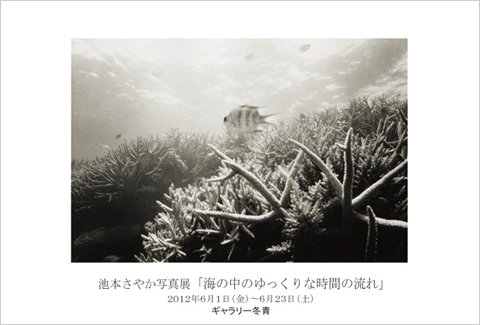 Copyright © Sayaka Ikemoto, All Rights Reserved.