2017.10.03
2017.10.3
Exhibition of black and white photos by my students who all worked hard in the darkroom.
I will be at the gallery from 13:00 till 18:00 on the 3rd, 5th, 6th, 7th, and 9th. Will not be there in the mornings till 13:00 and Wednesday, 4th and Sunday, 8th.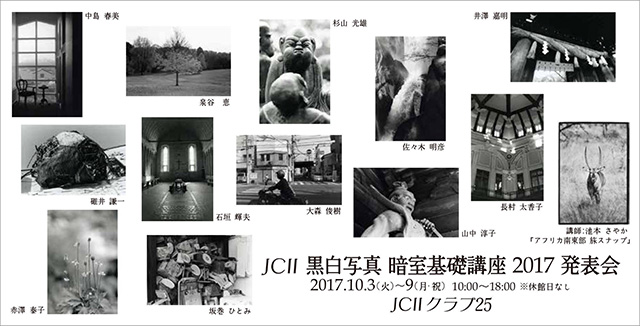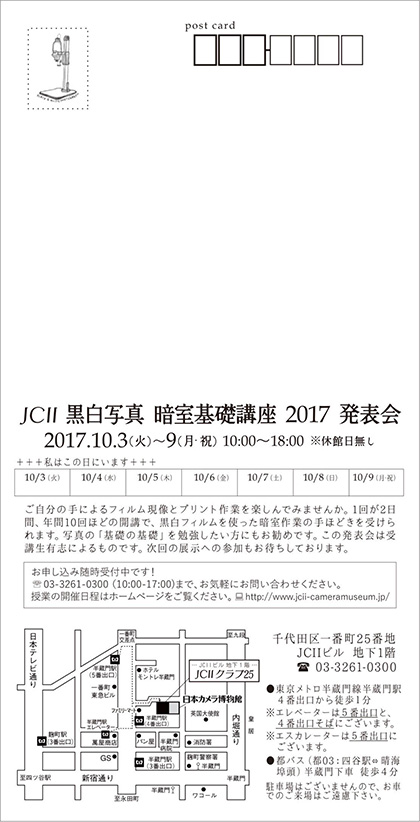 Copyright © Sayaka Ikemoto, All Rights Reserved.